Awards & Distinctions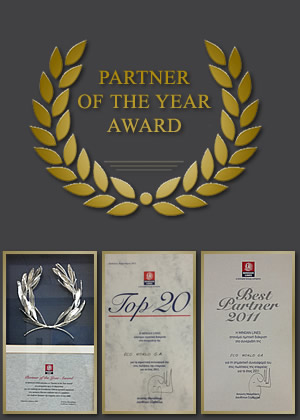 Νο
1

partner of Minoan Lines! for the

7

th consecutive year

Thank you all

We would like to thank all our members and our esteemed clients,

everyone who contributed with their unwavering trust in our services

and helped us reach the point where "Greekferries Club sa" has been

awarded for the 7th consecutive year by Minoan Lines as their:

«Top Sales Associate for
individual passenger and vehicle ticket sales
on the company's international lines»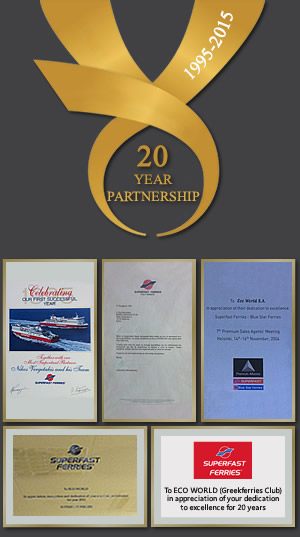 Superfast Ferries - Blue Star Ferries !
20

Years continuous Cooperation
(1994-2014)

From 1994 and for almost 15 years
our company Greekferries Club,
cooperated as a premium sales agent (central agent)
of Superfast Ferries and Blue Star Ferries
in Crete.

We continue our excellent cooperation
to this day as one of their top
sales agents!